Do you ever wonder why some social media campaigns get more engagement than others? There are several common characteristics that successful promotions, giveaways and contests have, and a huge budget or following is not one of them.
As I help businesses at 
Rignite
 to create social media campaigns I have had the chance to observe many creative ways to boost engagement. After examining these and other public campaigns I've summarized five important human 'senses' that a campaign should stimulate.
Titillate These 5 Senses
To appease customers who weren't able to obtain passes for purchase, they took to social media to give some away.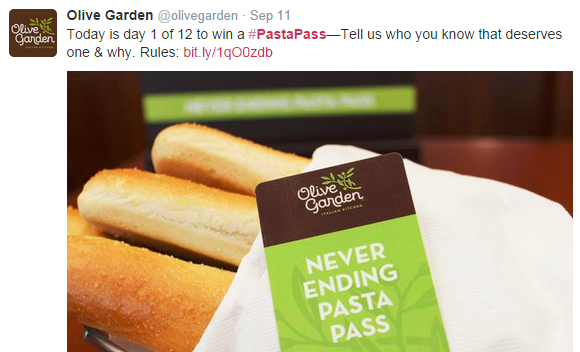 While there are no magic formulas to guarantee success for a social media campaign, there are common themes across successful ones. A 
successful social media campaign
 will tap into the emotions of your fans and get them to take action.
I am currently Vice President & General Manager at Rignite - a Social Media Marketing software company. I'm a Social Media & Digital Marketing expert, enthusiast and builder of new things.
My specialities and experience include executive level management of marketing, product management, business development, SaaS, cloud computing, social media, online sales & service, and enterprise software.
I currently blog about social media strategies and advice on my company blog at www.rignite.com/blog.
SOURCE:     http://www.socialmediatoday.com/
IMAGE CREDITS:     http://www.webprofitclassroom.com/